Tumbleweeds Film Festival for Kids is a festival experience with films, workshops, and activities for kids of all ages. Films in the Tumbleweeds program highlight stories and young protagonists from around the world that both entertain and illuminate the world around us.
The 2023 Festival takes place on April 22-23, 2023, and offers viewing options for everyone — indoor screenings at the Viridian Event Center in West Jordan and online screenings at home or on the go.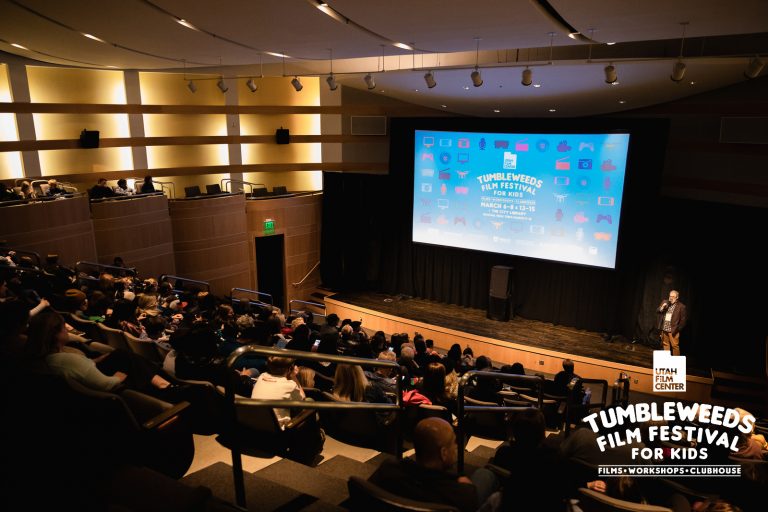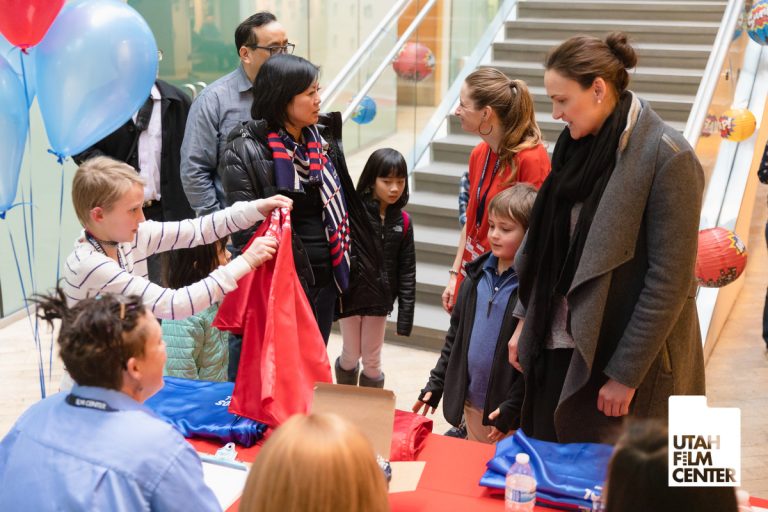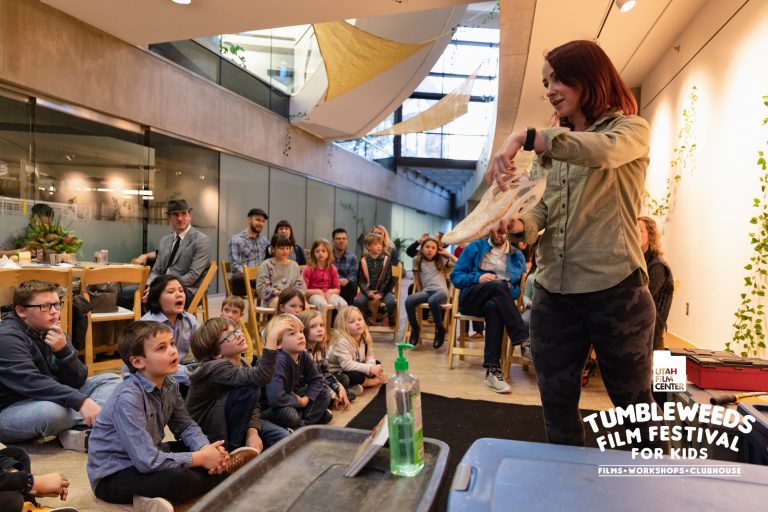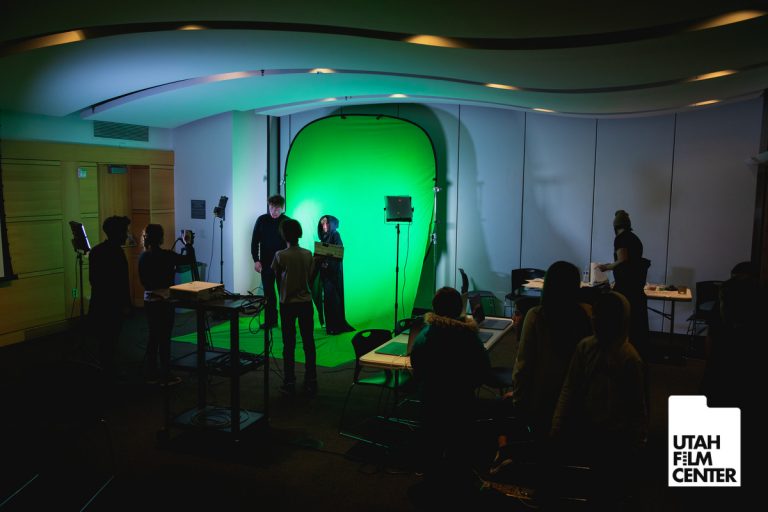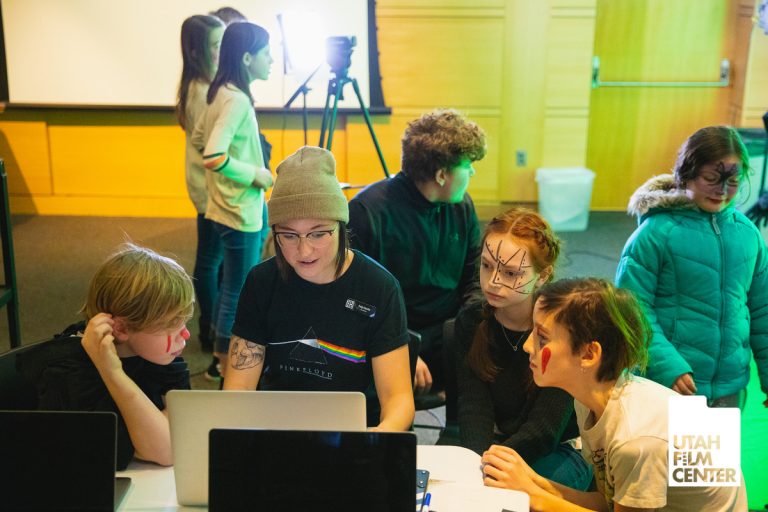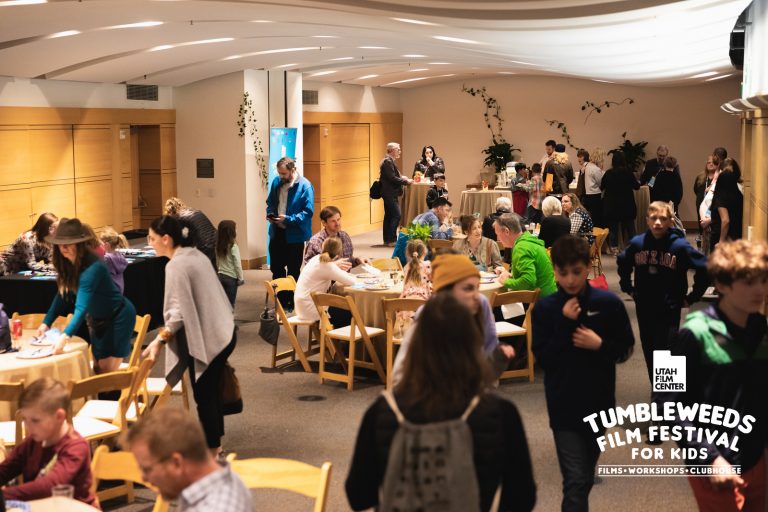 Tumbleweeds Film Festival for Kids is the mountain west's longest running international, independent film festival that is centered on stories about young people from around the world. Tumbleweeds provides opportunities for film lovers of all ages to engage their creative spirit and bridge cultures by experiencing films whose stories transcend geographic, cultural, and political boundaries. Past Festival films include A Monster in Paris, The Eagle Huntress, Science Fair, Supa Modo, Oddball, Long Way North (Tout en haut du monde), Eleanor's Secret, My Friend Raffi, I Learn America, Rainbow, and Ernest & Celestine.
The festival also offers field trips for elementary students grades 1-8. Teachers can opt to attend online or in person events depending upon their geographic location and schedule. All field trips include a Utah state standards-aligned study guide and opportunities for pre- and post-event activities. Through in person field trips, students get to ask questions of the filmmaker or local expert through post-film question and answer sessions. Past field trip experiences include screenings of Supa Modo, with Kenyan-based director Likarion Wainana, and curated animated shorts, which were accompanied by stop motion animation workshops. 
Over its 12 years, the festival and its field trips have reached nearly 33,000 Utahns. Families and teachers have said the following things about the festival and its field trips:
"[Tumbleweeds is] such a great way to engage children in Utah's film and arts scene. Fits with Utah's family focus." – parent/guardian

"It enables them to explore creativity and independence." – parent/guardian

"I am really impressed with how these films present alternative perspectives for students to experience and internalize in a very resonating and deep way… Exposure to contrasting or unknown viewpoints is essential!" – educator

"[The film] was a masterful medium for tackling a tough subject for elementary. Opened up fabulous parallels and gave a wonderful perspective for experiencing the intensity of emotions at the time – really relatable for the kiddos…" – educator
Tumbleweeds Film Festival is a program of the nonprofit, Utah Film Center. The Film Center's mission is to connect people, stories, and ideas through film exhibitions, artist support, and arts education. We envision a world where all of Utah's communities feel welcome, valued, and creatively empowered to make the world a better place. By amplifying diverse perspectives and marginalized voices, we believe that we can usher in a richer understanding of our neighbors, fellow human beings, and the world around us.